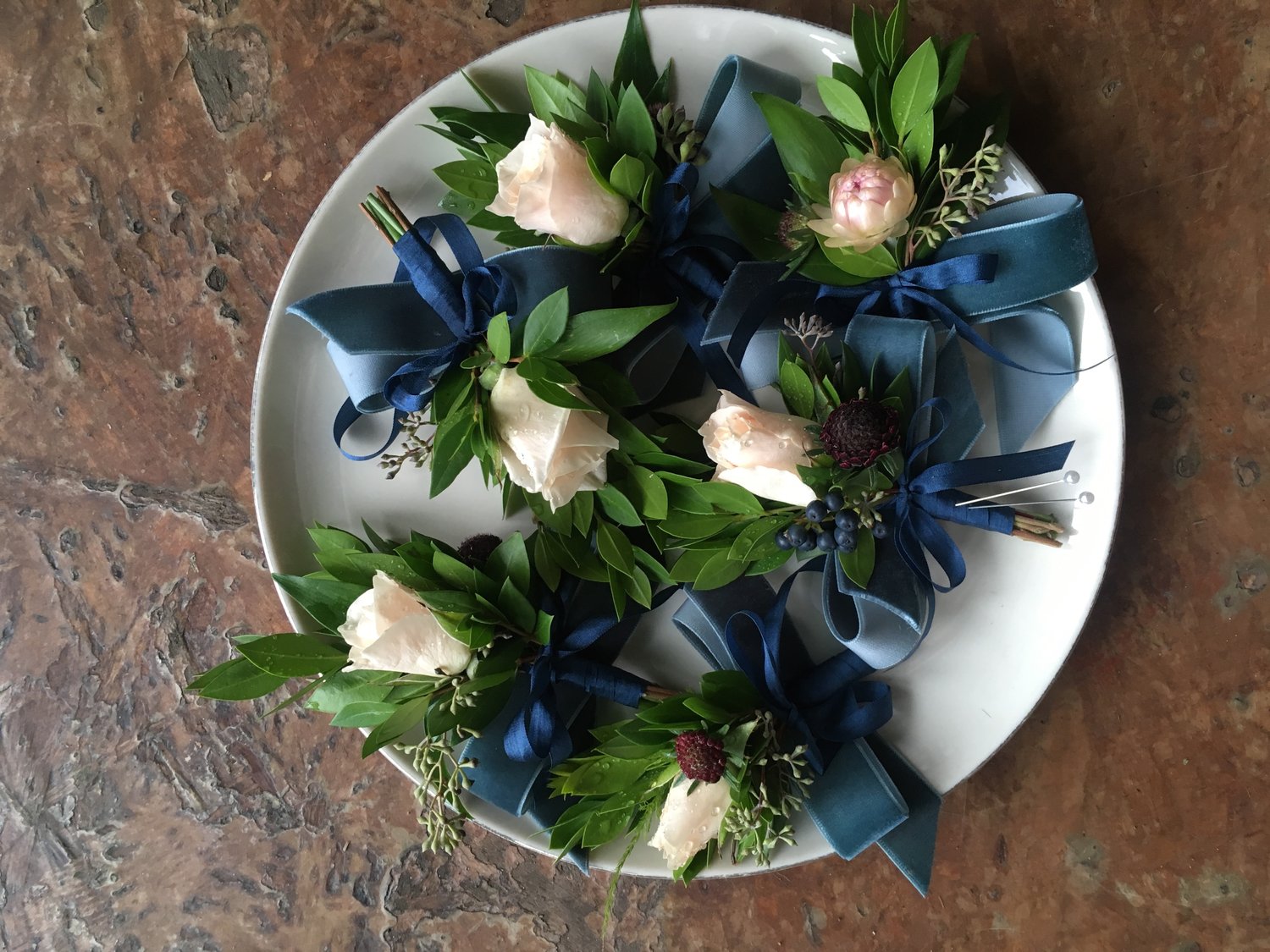 From traditional to wild we offer pin corsages for any occasion. Eucalyptus, lisianthus, roses, wax flower, and ranunculus are some of our favorite ingredients to use. Delivery is not available for corsages. We recommend picking up corsages the day they will be worn, but depending on ingredients most will be fine for a day or so if kept cool or refrigerated. Please order a minimum of 3 days in advance.
WE HAVE TWO PICK UP LOCATIONS:
# 1 Crush Bottle Shop at O'Malley located at 10950 O'Malley Center Drive. Pick up hours 12-7
#2 La Bodega located at 530 E. Benson Blvd. Pick up hours of 12-7
After placing your order you will receive a confirmation email. Please respond to this email with the following information:
1. The date and approximate time you will be picking up your order. Available for pick up Fridays.
2. The colors you would you like to see in the corsage.
3. The colors of ribbon you prefer for example red lace or blue satin
4. The color the corsage will be pinned on for example a black dress or red jacket.
5. Your contact phone number.
6. Optional - A photo or two of other corsages for inspiration.